Darley Abbey Village Hall
Darley Abbey Village Hall is located in Abbey Yard off New road which is just on the edge of the delightful Darley Park .
The hall itself is a council owned building which is managed by a committee of volunteers known as the Darley Abbey Community Association (DACA), it also couldn't exist without the support staff that take care of the booking and cleaning of the facility.
The village hall is there for all to use from parties to community functions through regular users providing services for Darley Abbey.
Through DACA's management they ensure that the hall is maintained properly and is affordable for all.
The hall has full access to wheelchair users as well as specific parking.
DACA regularly hold events for the local community to bring it together and support the maintenance costs of this facility.
The village hall is also the headquarters for the biennial Darley Abbey Day festival.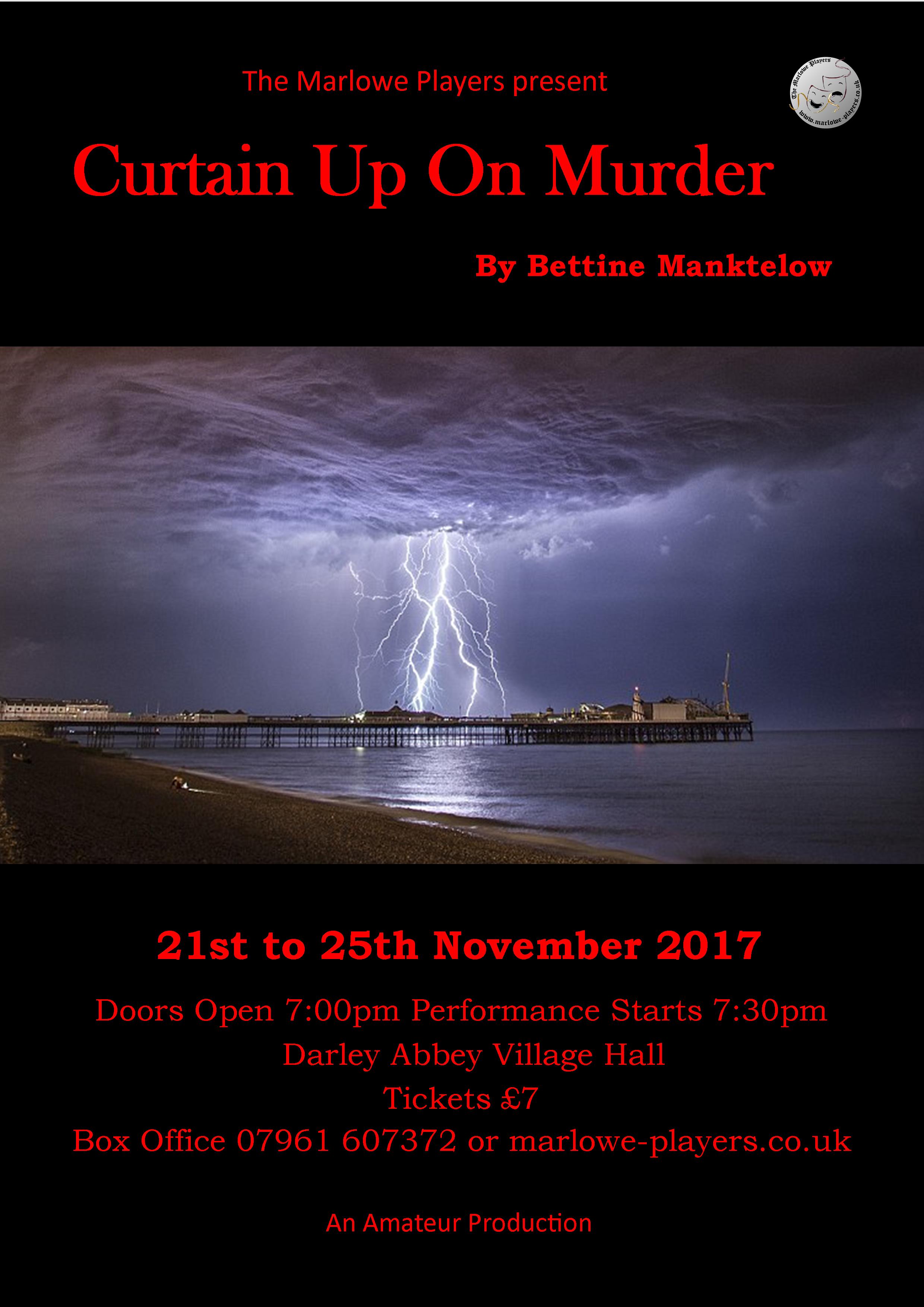 The Marlowe Players Present; Curtain Up on Murder by Bettine Manktelow
A company is rehearsing in a theatre at the-end-of-the-pier.  Storms rage overhead and they find themselves locked in
Events take a sinister turn when a mysterious, ghostly presence passes across the stage, and when the Assistant Stage Manager falls to certain death through a trapdoor, the remaining actors are thrown into disarray.  
Murder
, mystery and intrigue ensue!
The show is running at Darley Abbey Village Hall from 21st to the 25th Novemeber. Doors 7:00pm for 7:30 performance. Tickets £7 available from the box office on 07961607372 or 
www.marlowe-players.co.uk
Hope to see you all there!